Teaming Up with You and Extra Life in 2020
Last year, we offered to help fans of ours across the country who were organizing fundraising events for Extra Life and Children's Miracle Network Hospitals. This year, we're pleased to announce that we're doing it again, and we hope YOU can take part!
For years now, we've been supporting streamers who reached out to us for help with their Extra Life events. We're always pleased to see just how many of our fans are putting in the work to support their favorite charities, and we're grateful that those fans invite us to be a part of that!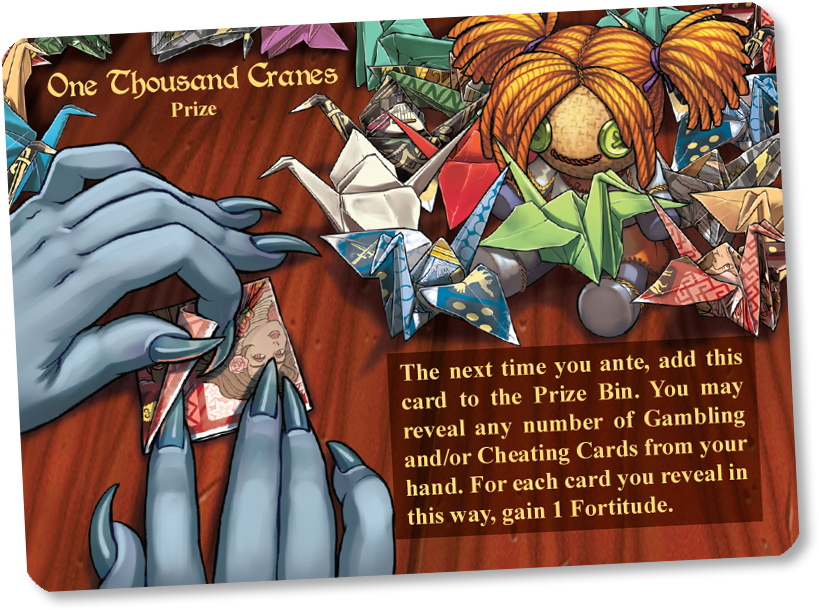 This year, we're offering copies of a special promo card to Extra Life streamers to help make their events more exciting for participants – One Thousand Cranes! Copies of this card will be given away by the streamers to viewers of their livestreams as a big 'THANK YOU' for supporting their fundraising efforts.
If you want to take part in Extra Life this year, you should go here to register and here to connect with others and learn more about streaming your favorite games in support of Extra Life and Children's Miracle Network Hospitals. Extra Life's community resources hold a vast wealth of tips and best practices for making your stream fun to run, fun to watch, safe, AND successful!
If you're running an Extra Life event and you'll be playing some of our games, please go to our sign-up form and fill it out! Once we've had a chance to review your application, we'll be in touch for more details so that we can send out the One Thousand Cranes cards to support your event!
Not interested in running a livestream for Extra Life? Want a copy of Water of Life for your very own? Keep an eye out for streams run by board gamers, watch their content, spread the word, and of course, donate to your favorite Extra Life streams for the kids!
We'll be giving shout-outs to Extra Life streamers who participate, so keep an eye on our Twitter and our Facebook calendar!