Dungeon Decorators Wins!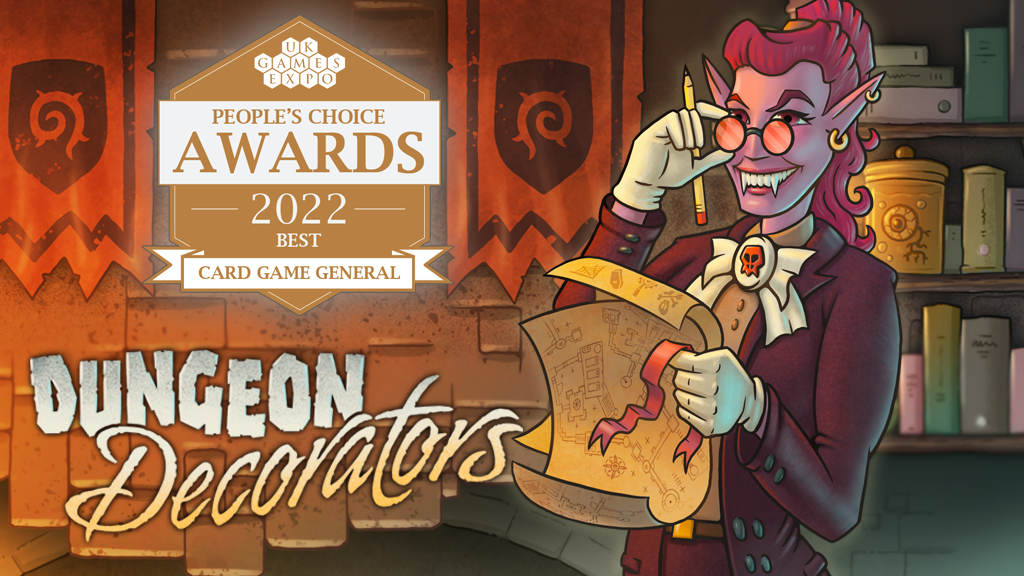 Once upon a couple weeks ago…
Earlier this month, we visited Birmingham, England to attend 2022's UK Games Expo. After years of hearing good things about the show, it was great to actually attend and meet all of the lovely people who make the expo a fun and memorable event!
We knew just before the show that Dungeon Decorators was 'on the shortlist' for an award, and were amazed at how interested and involved attendees were with the awards process. People would approach our booth just to ask about it, and most people knew about the nomination without us saying so. Even with this response, we thought 'Well, all we can do is demo the game and hope people like it.'
And then, on Sunday…
As it turned out, people really liked the game! Dungeon Decorators won the People's Choice award for Best Card Game General, surprising us right out of our seats and then up to the podium to accept.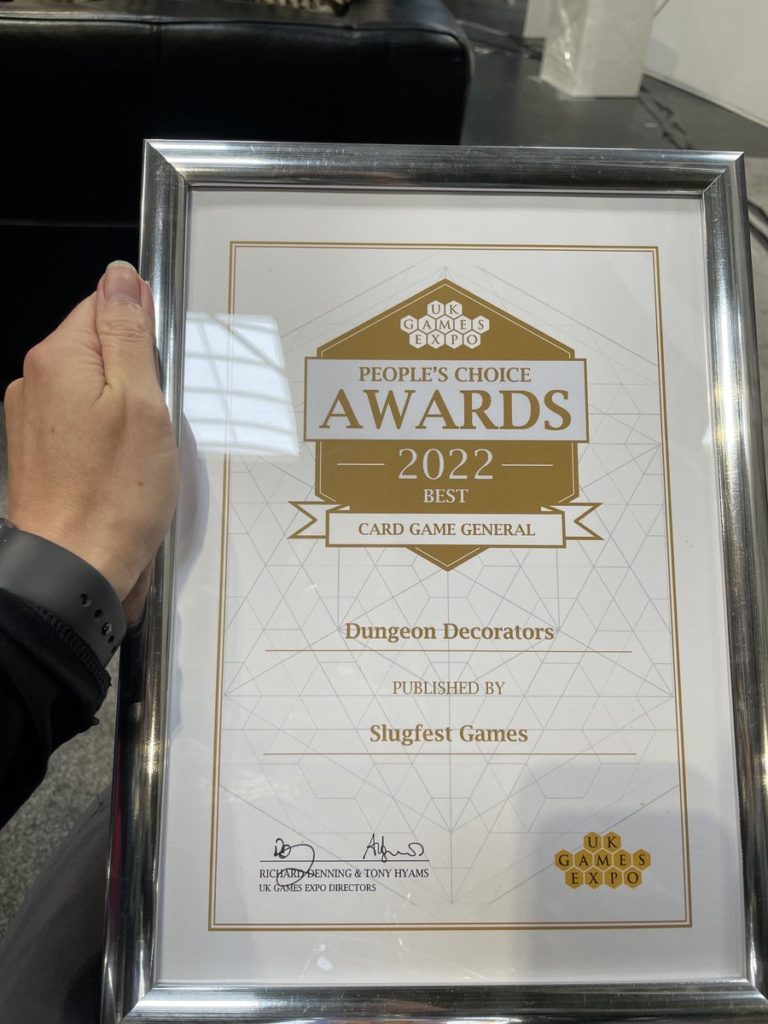 We're thrilled to see our game receive this kind of recognition from the gaming community! Our sincerest thanks to the attendees of UK Games Expo, and all of the hardworking and well-organized show staff who make it all possible.
Congratulations to all of the other award winners in attendance at UKGE 2022, as well! Dungeon Decorators stood shoulder to shoulder (or maybe it should be box corner to box corner?) with some excellent games. The judges really had their work cut out for them this year!
We also have to offer our thanks to you, our fans! Without all of you fine folks willing to support our goofy ideas and fun games, none of this would be possible.
Cheers!