Announcing the 2020 Drink/Prize Design Contest!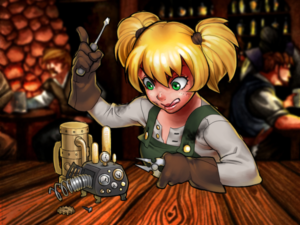 Hello, SlugFans! With lots of people out there sheltering in place, we thought it would be fun to provide a small creative outlet for our Red Dragon Inn fans. So, here's our "staying at home and being creative" design contest. Design an RDI Drink, Drink Event or Prize card and send it to us! Use your newfound curve-flattening time at home to come up with a few fun card ideas!
SFG is seeking card designs of the types Drink, Drink Event or Prize. A submitted card must be fun, flavorful and functional. It should have no rules holes – in other words, it should work in the various situations in which it could come up in a game. In particular, a Drink card submitted must function properly if:
It is the result of a Chaser
It is the result of a Drinking Contest
It is the result of a Round on the House
A player splits it with another player
A player passes it to another player
To submit a card, fill out this form! The form includes a way for you to tell us who you are, tell us what your card is, and to fill out a bit of legal stuff.
You may submit up to three card designs in this contest. (Three TOTAL, not three of each type.) If you submit more than three, only the first three you submitted will be considered.
Submissions will close at 10 PM Pacific time (GMT-7) on July 24, 2020. And yes, there will be prizes!
Grand Prize: $250
Honorable Mention: $50
Thanks, everyone! We look forward to seeing your ideas!
And, as with our other design contests, there's a bit of fine print: We reserve the right to select any number of winners, including none. In addition, if you are selected to win a prize, your receipt of that prize will be contingent upon assigning exclusive rights to your design to SlugFest Games.