Melvyn vs Marah LIVE on Kickstarter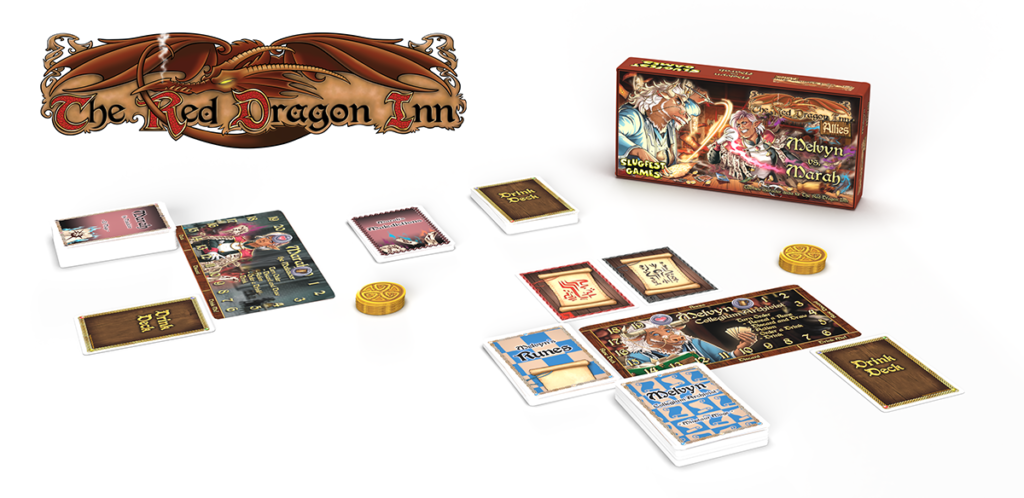 The Greyport Mages' Collegium is the premiere school of magic in all the land. But what happens when one of its professors goes rogue? Well, then, it's up to our heroes to stop her!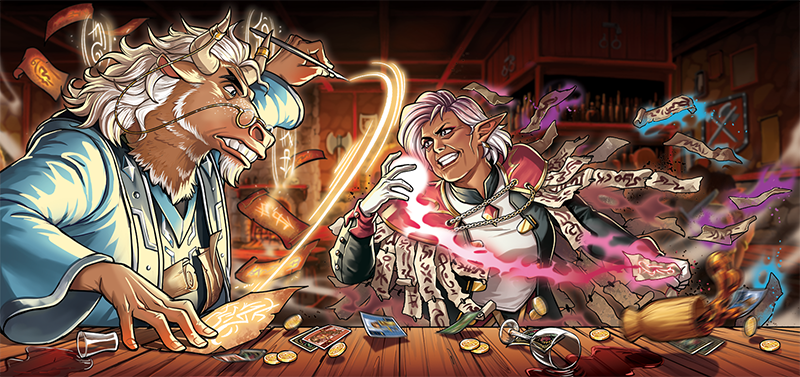 This new two-character expansion includes the friendly Collegium librarian, Melvyn, as well as the turncoat teacher of defensive magic, Marah!
This product is an expansion to The Red Dragon Inn and not a standalone product – you'll need a base game to play.