Digging Deep to The Red Dragon Inn 9: The Undercity!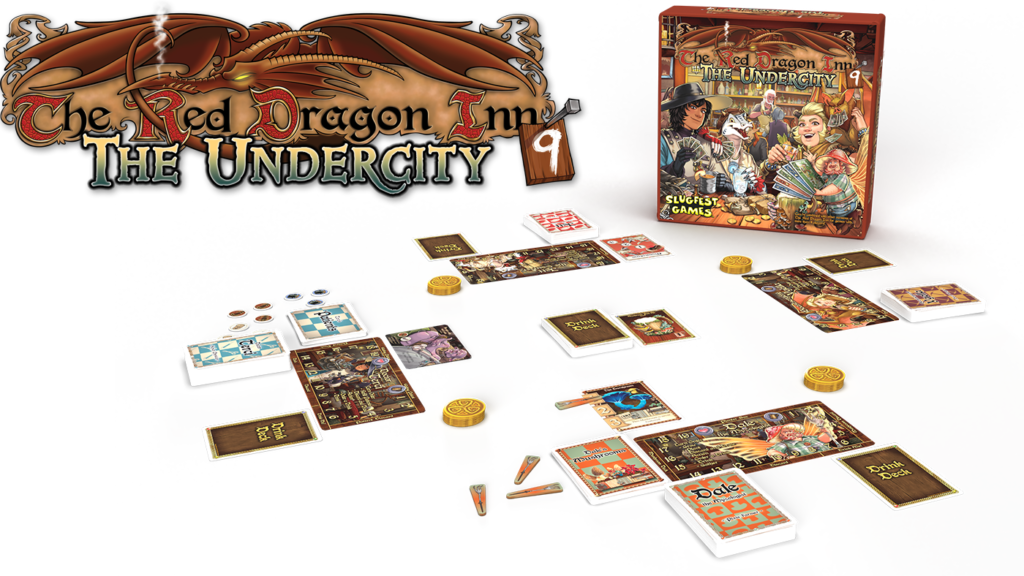 You and your heroic companions have celebrated, brawled, and spent your hard earned gold night after night at Greyport's legendary tavern. But what of those daring souls who make their lives beneath the cobblestone roads that take you to The Red Dragon Inn? Let's take a trip down below, and visit the Undercity!
The Red Dragon Inn 9 introduces four new characters, all hailing from the Undercity of Greyport, each with their own mechanics and distinctive RDI flair.
The Red Dragon Inn 9 is a standalone expansion that contains everything you need to play, and it can be combined with all other RDI releases, letting you mix up the characters (and the mayhem) for games with more than 4 players!

Check out the project preview!
Meet the new characters, see the pledge levels and exciting swag, offer feedback, and hit that 'Remind Me' button to make sure you're kept in the loop.