Samantha the Bookie
Characters – Samantha the Bookie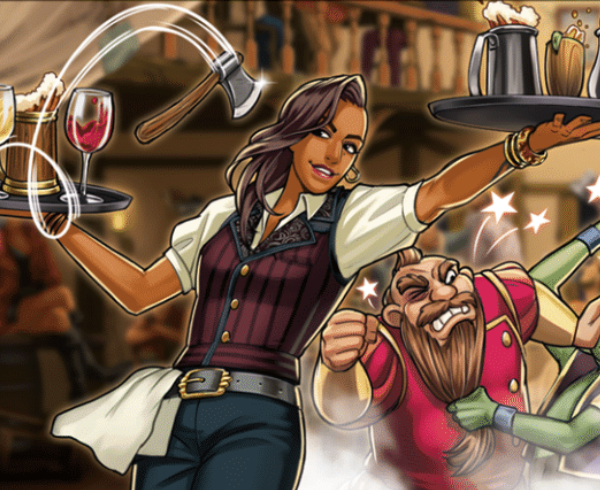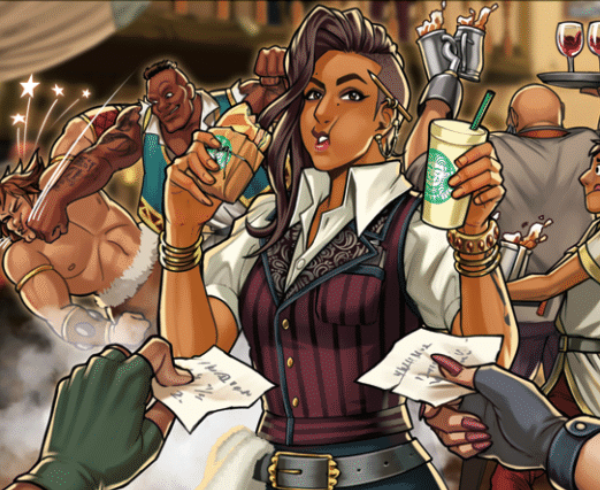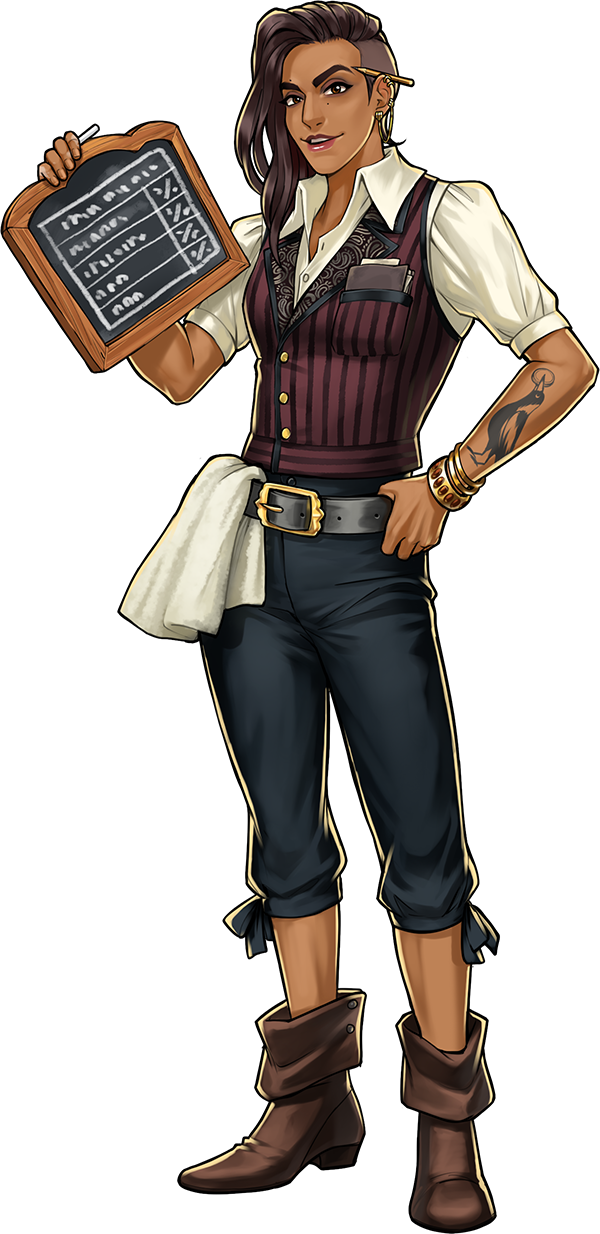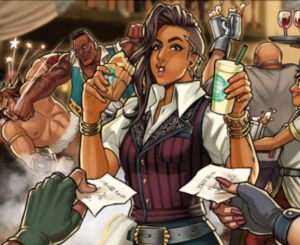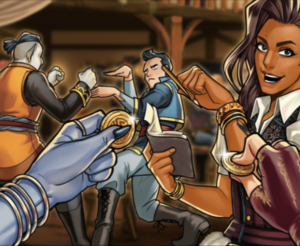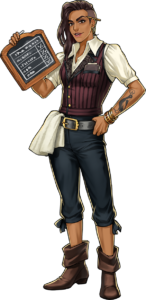 Throw back an ale, or throw a punch! Either is good at The Scurvy Dog, and its owner, Samantha, is ready to set the odds for the inevitable barroom brawl. Visit this tavern if you like your drinks better with a side order of fighting!
The Good: Odds are, you'll have a good time.
The Bad: It's a no-holds bar!
Race: Human
Class: Entrepreneur
Playable in:
The Red Dragon Inn 8
Lore:
The Kraken Games
Merch:
Shirts