Phyll Startusk
Characters – Phyll Startusk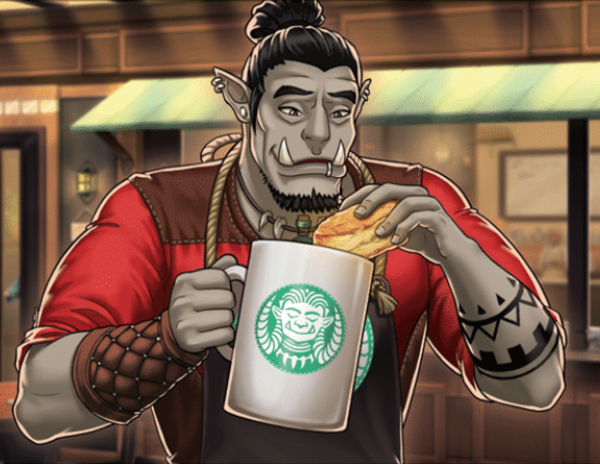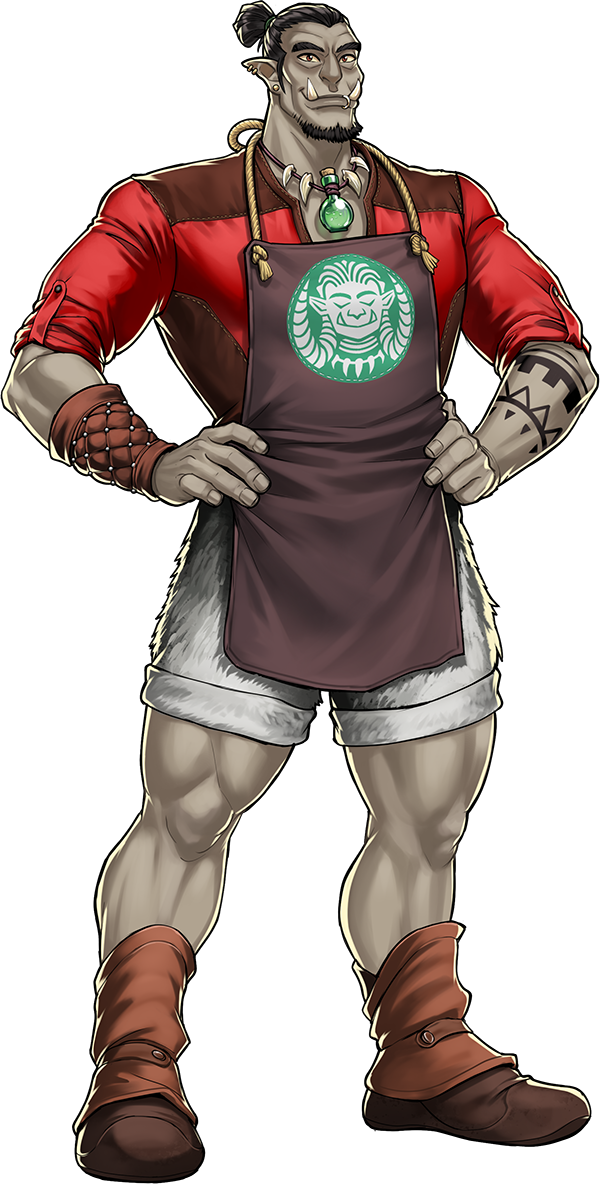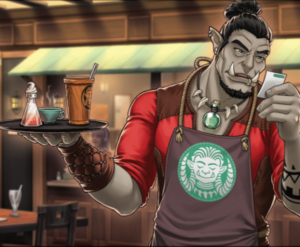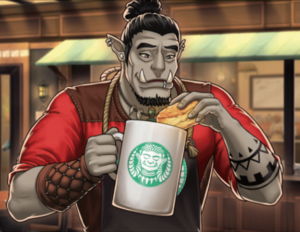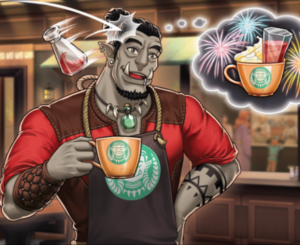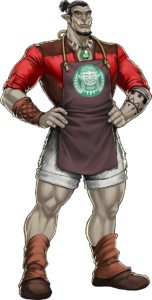 What's a beleaguered acolyte to do during finals week at the Mages' Collegium? Study with a coffee and snack from Startusk's! Phyll is ready to serve up some high-end potions and brews, and they're worth every coin you'll pay for them!
The Good: Customer service is top priority at Startusk's.
The Bad: Go ahead. Ask to speak with the manager. He dares you.
Race: Orc
Class: Entrepreneur
Playable in:
The Red Dragon Inn 8
Lore:
Startusk's
Merch:
Shirts