Lucky the Scofflaw
Characters – Lucky the Scofflaw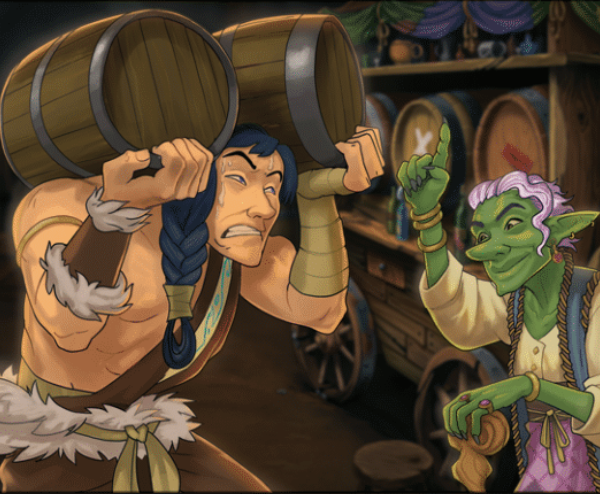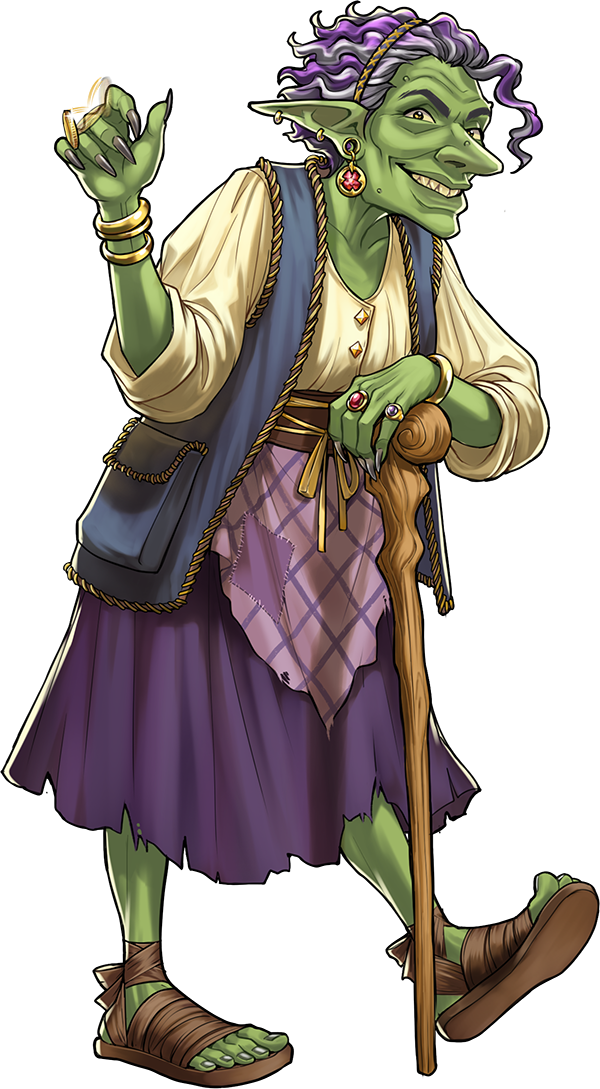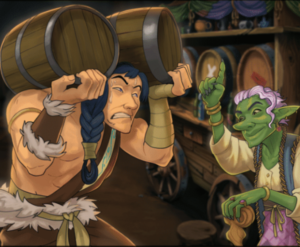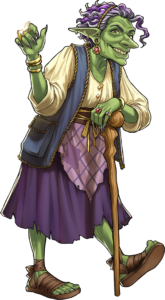 Lucky is the sort of person who always seems to be there when a barrel of Dwarven Firewater falls off the back of a warehouse. If you're fortunate enough to stumble down the right alley, you may find some of it at Lucky's Rolling Barrel!
The Good: Lucky has the best prices in town!
The Bad: It's easy to be generous with stolen goods.
Race: Goblin
Class: Rogue
Playable in:
The Red Dragon Inn 8
Merch:
Shirts