The Red Dragon Inn: Battle for Greyport
Players: 2-5
Time: 20-30 Min per Player
Ages: 13 and Up
MSRP: $49.95
Please allow 1-2 weeks for delivery.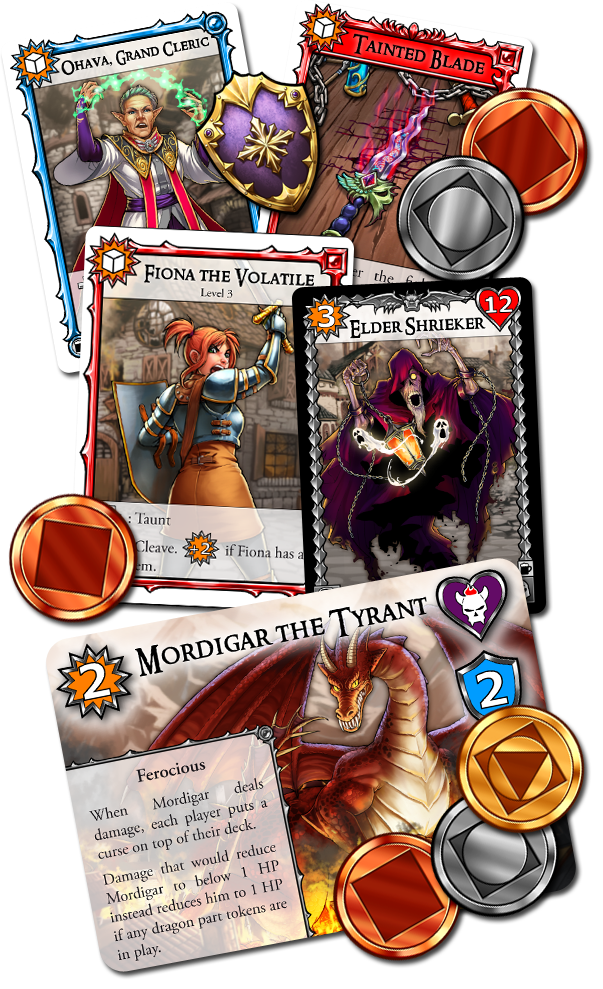 The city of Greyport is nestled between ocean to the east and imposing, nearly impassible cliffs to the west. You and your adventuring companions are just returning to the bustling city of Greyport after your latest adventure. You are all looking forward to relaxing and spending some of your hard-earned loot at The Red Dragon Inn. The party will have to wait, though, because the city is under attack by evil monsters!
Battle for Greyport is a cooperative deckbuilding game based on the characters and world of The Red Dragon Inn. You will travel to important locations around the city, fighting epic battles and recruiting whatever heroes and items you can along the way. Each encounter presents more opportunities to improve your deck, but also brings more dire foes for you to face!
With five playable characters, seven different scenarios, and an assortment of variants, you can have a new game every time, adjusting the game's difficulty as you improve.
Will you defend the city from the monsters and defeat their nefarious boss, or will the city (and the tavern!) be overrun?
You Get:
304 standard-sized cards (monsters, starting decks, reinforcements, curses)
57 over-sized cards (player heroes, locations, scenarios, encounters, bosses)
7 damage dice (yellow, white and green)
All the bits to play (hit point, shield, damage and coin tokens
Rules
Also contains:
Chronos the Time Mage character deck for The Red Dragon Inn.
Drog's Special Reserve drink card for The Red Dragon Inn.
---
Learn the Rules:
BfG Rules (PDF, 8.2 M)
Download Updated Content: