Coins of the World Set
Merch – RDI 5-Player Coin Set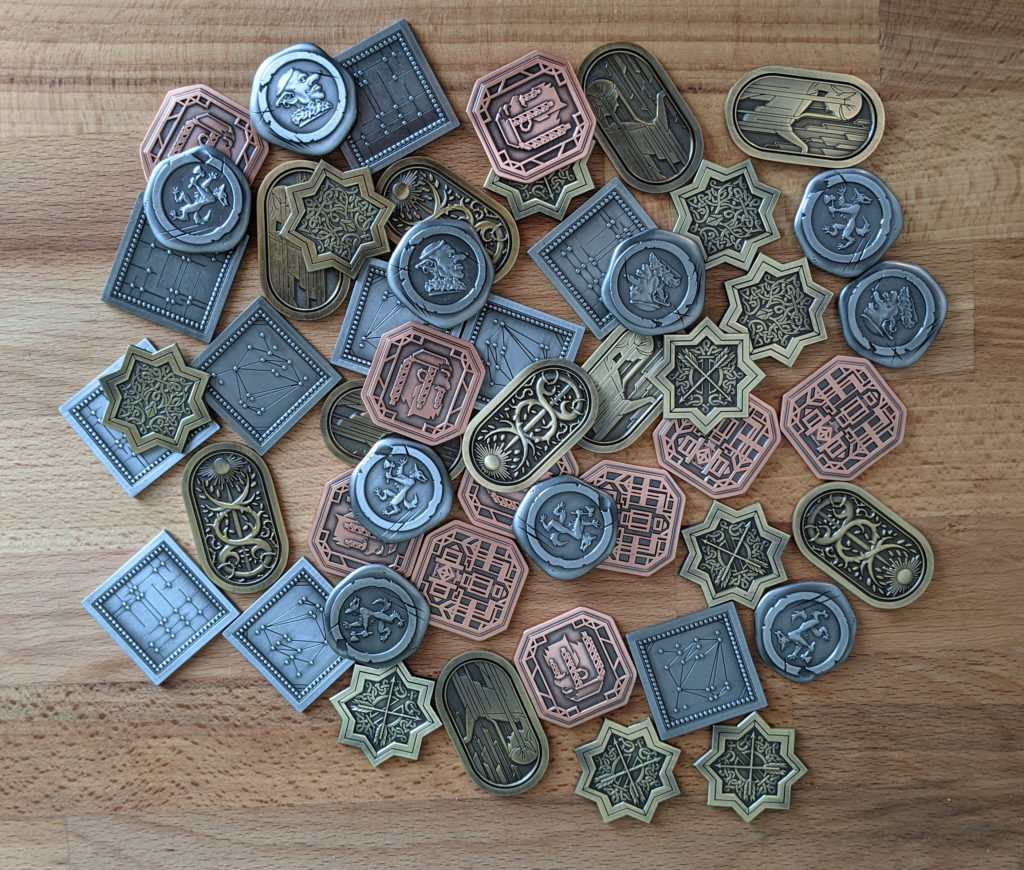 Our friends at Campaign Coins have gone above and beyond taking an imaginative set of coin concept art and bringing it to life! If you want even MORE variety in the swag-tacular metal at your RDI game night, this is the set for you!
Included: 10 Elven oval coins, 10 Arrow and Stag starburst coins, 10 Dwarven octagonal coins, 10 Goblinoid 'stamped' coins, 10 Runic square coins, black velvet drawstring bag
Price: $69.95
Please allow 1-2 weeks for shipping.
Want more detail? Check it out!