Coins of the World Cardboard
Merch – Coins of the World Cardboard Set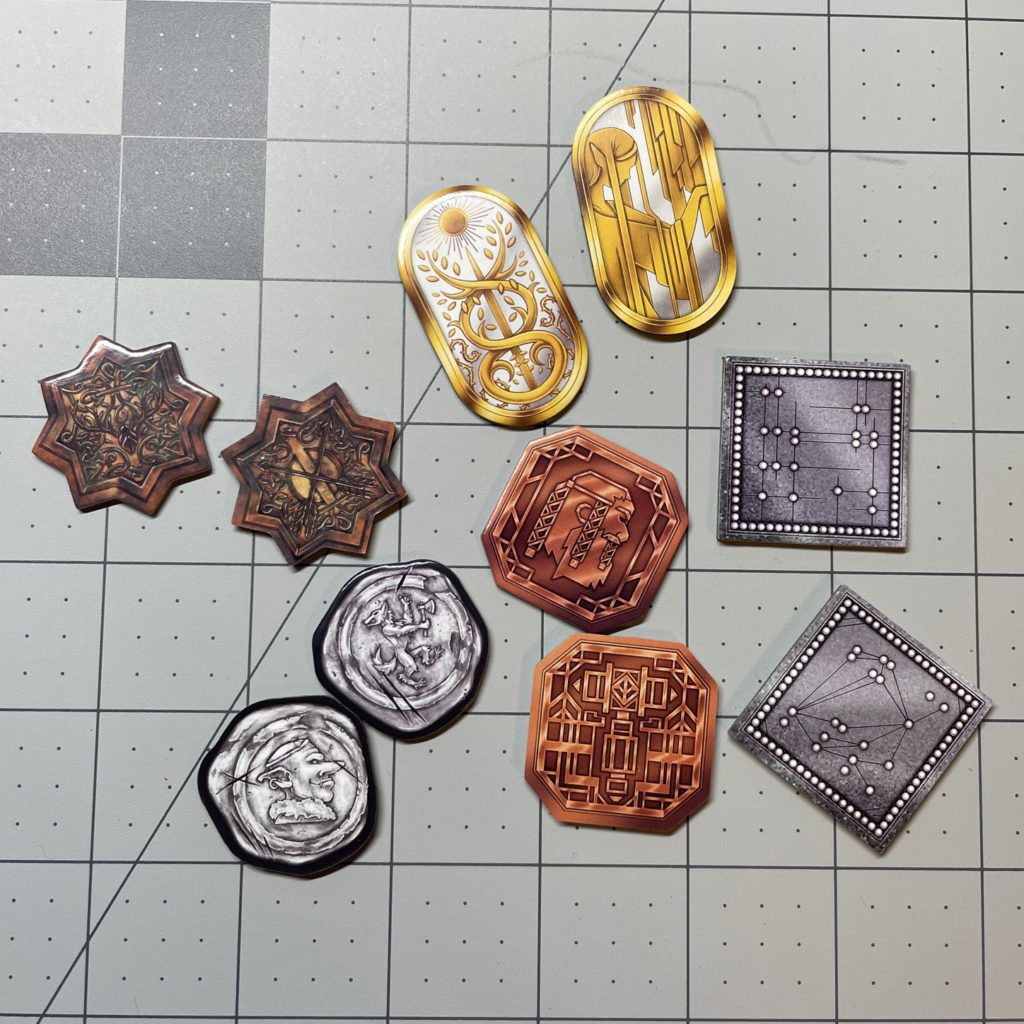 During the Red Dragon Inn 8 campaign, we drafted an imaginative set of coin concept art, and backers made it happen! With this set, you'll get 10 coins of each design, to swap out for starting Gold if you like.
Included: 10 Elven oval coins, 10 Arrow and Stag starburst coins, 10 Dwarven octagonal coins, 10 Goblinoid 'stamped' coins, 10 Runic square coins
Price: $6.99
Please allow 1-2 weeks for shipping.