Do you like swagged-out editions of your favorite board games? Classier boxes? High-quality metal components? Extra promo cards? Then you're in the right place, because we have some Collector's Editions available for sale!
Supplies are always limited, so act quickly to ensure that you get the Collector's Edition that you want.
All the heroes have (finally) turned in for the night, so it's time to kick back with a mug of ale, a fist of dice and pouches lined with adventurers' gold! The Wench joins the party at The Red Dragon Inn and she's bringing the rest of the tavern crew with her!
The Eco Collector's Edition of this core set of RDI includes 4 promo reprints, a metal Dragon's Breath Ale turn marker from our friends at Campaign Coins, 2 new promo cards, and 4 coasters based on some of The Red Dragon Inn's most classic drinks! These bonuses are in addition to the regular contents of The Red Dragon Inn 7, and it comes in Eco-friendly packaging, without a fully art-wrapped box (so you don't have to throw it away when you tuck the contents into your Character Trove.)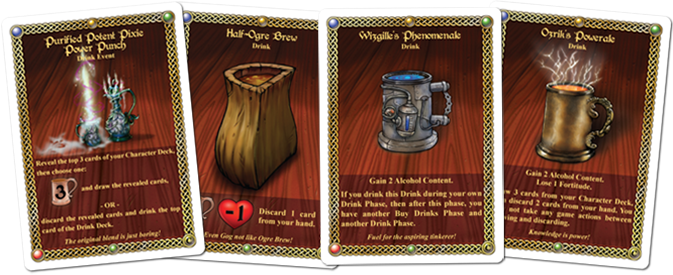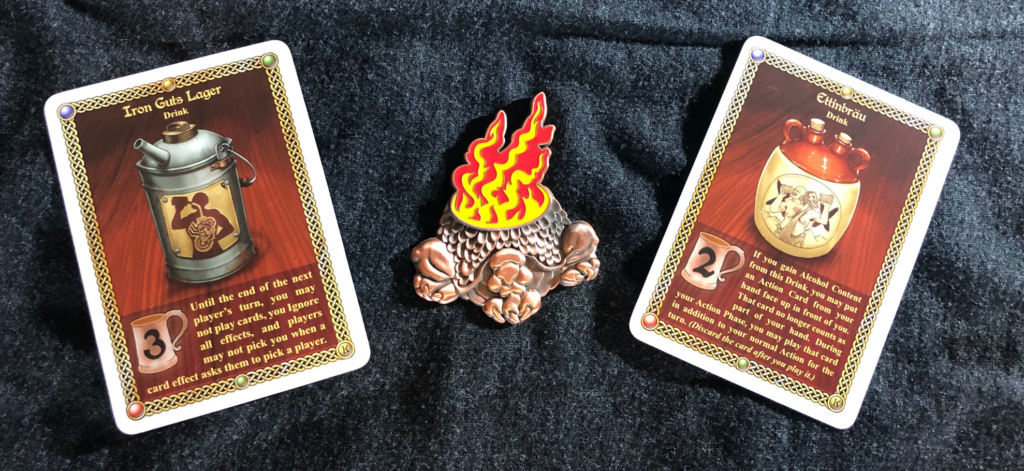 IMPORTANT: The 'Eco' in Eco Edition means these products come in a non-display, no-art shipping box that is meant to be recycled after you tuck the contents in your Character Trove or Smorgasbox!
Price: $75
Please allow 1-2 weeks for shipping.
---
Our heroic party of adventurers have pledged wand and sword to defend the good people from the vile villains in the Battle for Greyport. Now, to their chagrin, new threats approach the city from the high seas. With its crimson sails, a new party of adventurers sets out aboard the Crimson Drake to meet these evildoers head on in our first expansion: Battle for Greyport – Pirates!
The Collector's Edition of the Pirates! Expansion includes a pirate-themed metal Turn Marker, a metal Raid marker to remind players of when a location is being Raided, and foiled versions of the Pirate Ships!
Price: $60

Please allow 1-2 weeks for delivery.
---
Not Seeing the CEs you're after?
We produce Collector's Editions as part of our Kickstarters. We also only print as many extra copies as we think will be necessary to make sure that all of our backers get the correct rewards despite any problems that can crop up during fulfillment. As such, we can only offer Collector's Editions that are left over from those campaigns well after fulfillment is over, according to our Kickstarter Policy.
If the Collector's Edition you're looking for is recent, please check back in a few months.
And of course, because of the very limited supply of Collector's Editions, when they're all gone, they will be permanently unavailable.
These Collector's Editions are Permanently Unavailable;
Battle for Greyport Collector's Edition
The Red Dragon Inn 7 (Regular Collector's Edition)
The Red Dragon Inn 6 (ECO Collector's Edition)
The Red Dragon Inn 6 (Regular Collector's Edition)
Ohava vs Murgath Collector's Edition