Hello Entertain the Geeky Listeners, and welcome to;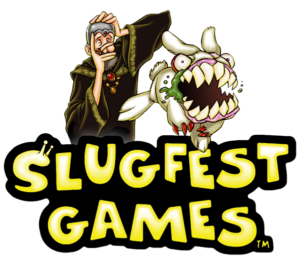 Our mission at SlugFest Games is to provide good clean fun that is dripping with theme. We strive to make games that are easy to learn and quick to play, with a depth of strategy that is learned through playing. If you love humor paired with solid mechanics, then you've come to the right place!
We're the makers of..

And the exciting co-op deck builder..
Look around, learn more about our awesome games, and thanks for stopping by!